I do feel that drupa is an important event for the printing industry, likely the most important one. Sadly, there have been many exhibitors pulling out of drupa 2021 – which is understandable in the face of rising Covid numbers all over Europe currently and increasing travel restrictions. Still I – and many others – want to hear about the latest products and technologies.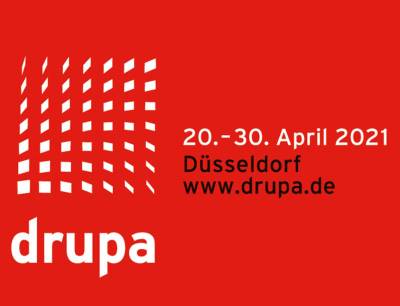 With a great number of vendors resorting to virtual events in the meantime I believed it to be a smart move of the drupa organizers to have a virtual platform for news and announcements as well as recently posted. Drupa is still THE brand for exhibitions around print, gets worldwide attention and has immediately a large reach.
Today was supposed to be the day for the platform to go live with several panels and supplier presentations. I was prepared to cover it. Admittedly the registration process was lengthy, and I did not get any notification e-mails for sessions booked. I also missed any promotion on social media like LinkedIn to prep for the day. I must be in the wrong groups then and/or use the wrong hashtags – but if I missed it, I wonder who else missed it?
Trying to login today I have never seen so many forms for cookies and privacy notes to click through. I also failed to login into the live stream. More logins, more popups, more dead ends but no stream. Maybe it is just me. Maybe I have not been in enough webinars yet …
I spent some time to make it work. The site looks sleek, but I constantly got lost and for every action a new tab pops up. Since my income depends on covering printing industry events, I was prepared to make an effort. Compared to webinars I have listened or presented in previously, this was by a factor more complicated that rivals the Düsseldorf hotel price multipliers during drupa. I wonder what customers whose main line of business is to keep machines running or designing and producing these machines did.
On the website there is a replay of the opening session announced. I might be able to report eventually on drupa or the pain of going virtual.