It was good to be at the Hunkeler innovationdays 2023 again, with next level automation as its motto. This certainly held true. 50 print application lines were shown live with many in-line or highly integration solutions.
Hunkeler launched several interesting new pieces of equipment like a B2 cut-sheet finisher moving into a new level of productivity. In the traditional web finishing space a high volume, yet variable book block production line (the Starbook) with added Book Sorting Module was presented. Adding to flexibility and automation was a new autosplicer for fast and easy roll change – either in front of a press or for near-line web finishing lines.
The innovationdays are always a great opportunity to showcase new printers as well. Canon introduced a revamped ProStream. On the spec sheet the improvements are mainly in substrate handling for heavier papers but the improvements in set-up, energy consumption, print quality and footprint will be important for many users. Equally the first European showing of the HP PageWide Advantage 2200 brought limited changes on the spec sheet (a faster high quality print speed of 152 m/min) but lots of interesting features in automation, an impressively small footprint and innovative engine design. Being the first big event for high-speed digital print for years the 2023 innovationdays saw the first live presentations of the Kodak Prosper Ultra 520, the Ricoh Pro VC 70000e, RISO Valezus 2200 and the Xeikon Sirius SX30000. Screen showed the TruePress PAC520P for paper-based flexible packaging – not a core application for the Hunkeler innovationdays, but nevertheless a very interesting product.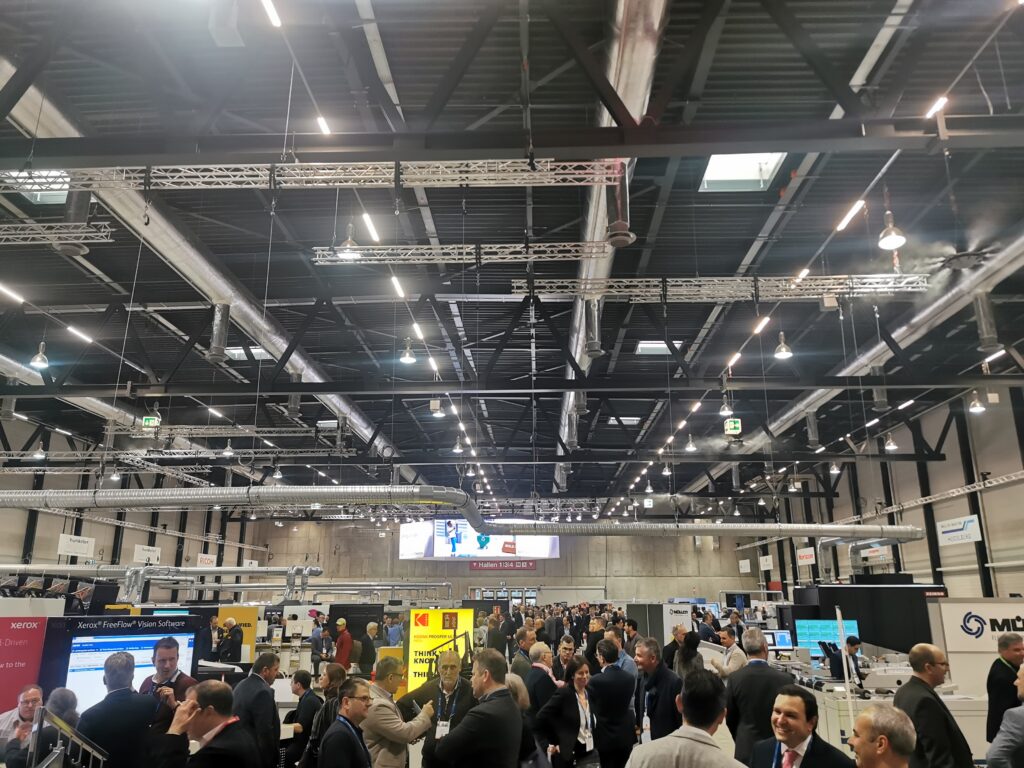 A full article on press launches has already been published at Inkjet Insight. More insight on cut-sheet and web finishing will follow in a WhatTheyThink.com article, while a deep-dive on auto-splicers for digital web presses will follow in April.
Yet, first and foremost the innovationdays are a place to meet and talk to other people. Thanks for all the conversations I had – they offered me incredible insights. And it was great fun to catch up with so many people again. The live trade show is back again!
For me it was the 10th visit at a Hunkeler innovationdays with my first visit dating back 2003. The Hunkeler innovationdays 2023 confirmed the ongoing importance of live trade shows with at least as many visitors as before the pandemic. The "next level automation" for print production will mean less human staffing on the production floor. However, the event also confirmed that human interaction is what keeps our industry alive by exchanging ideas, getting information and giving feedback.