Finally, the Hunkeler innovationdays are back, not only bringing more inkjet devices, but also a lot of technology around the presses – of course with finishing being very prominent. If you have not been to the Hunkeler innovationdays: it is the event to get the best possible overview on continuous feed production presses. Not only will all important vendors for digital commercial, publishing and document printing presses be there, the event also allows seeing the latest presses printing side-by-side.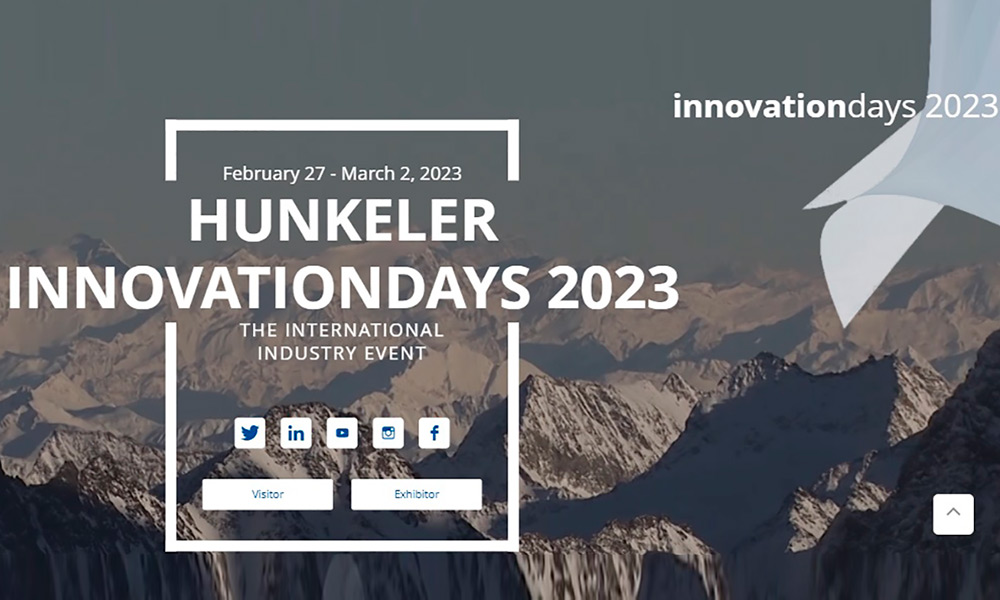 Already in November I had an interview with the new CEO Daniel Erni for WhatTheyThink.com exploring what we can expect this time. The relief is, that not much has changed: presses running and producing sample prints and products. 15 printer suppliers are listed for 2023. The big equipment will all be in Hall 2. There are some new exhibitors, which should make the visit the more interesting. Those are:
KYOCERA
DUPLO
DELFORT
DUO TECHNIK
SYLVAMO
ZAIKIO
PSI LASER
CONTIWEB
SHUTTLEWORTH
PLOCKMATIC GROUP
CADIS ENGINEERING
SCHOBER TECHNOLOGIES
CTRL-S
OBILITY
SWISSSORT
BRUNO & HARRIS INTERNATIONAL
RECO SERVICE
MANZ
For people not able to travel, there is a digital experience, but there is nothing like being there and judging the print output first hand. Since 2003 I am a regular visitor and did see the changes in focus of equipment from transaction print to all kinds of document, publication and commercial applications. After starting as a monochrome toner event these trends resulted in the Hunkeler innovationdays bringing more colour inkjet to the show floor.
Following a four year break it will be good to see the progress made in productivity, quality and automation. As in previous years the Innovationdays will once again take place in the Messe Lucerne exhibition facility. The 2023 event (after two years of cancellations) will run from February 27 to March 2, 2023. Contact me to meet up for a chat or idea exchange.