If you sent out e-mails you better come up with something to be read quickly. Litmus, describing itself as a leader in email marketing and analytics, published a report titled "State of Email Engagement" in which the average time spent reading an e-mail is only 10 seconds. This is down by 15% compared to the year before. In contrast to 2018 it is even 25% less time.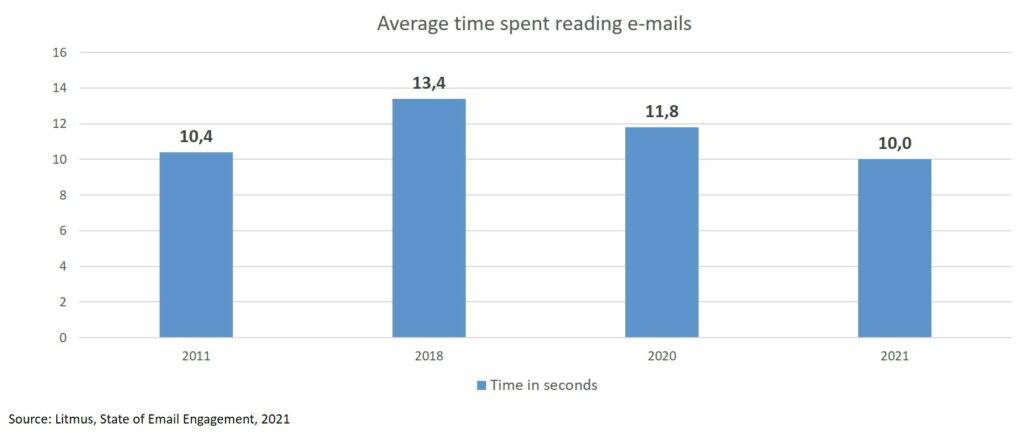 It seems that for a while the average reading time did increase, however more recently the time has been dropping quickly. It feels like this is not a real surprise as we are bombarded with messages on an ever increasing number of electronic media channels. It feels as well that e-mail is the quick and cheap option for cranking out marketing messages. Only the very low cost makes the even lower engagement worthwhile.
With an average time spent reading e-mails down to 10 seconds you need to have a very good message to get anything across as a marketer. Or you could look at other channels like direct mail, which do cost more but have a much higher impact as well. Hopefully in a post-pandemic world, companies are moving away again from pure cost control towards spending on channels that deliver ROI.