The last time (a few years ago) I heard about the energy consumption of Bitcoin mining it was tipped to use an energy equivalent in the range of Ireland to Austria. That was bad enough but I did not expect how cryptocurrencies and NFTs ruin our climate today. Now I stumbled across the latest statistics that the energy of the two biggest cryptocurrencies, Bitcoin and Ethereum, have an energy consumption ranging between Italy and the UK!
Energy Consumption by Country including Bitcoin & Ethereum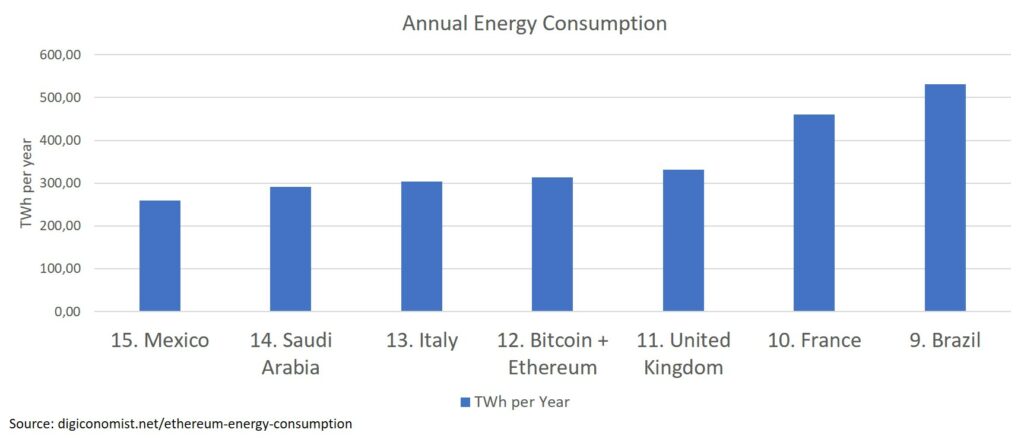 In other words, a single Bitcoin transaction uses up as much energy an average US household would over 73,82 days! Or it would equate to 1,451,245 VISA transactions!